Second Crash Analysis - Third Build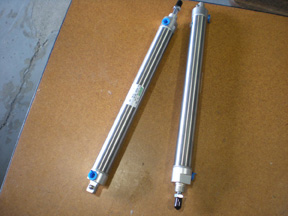 The next test will be fitted with these Air Rams and will replace the springs seen below. They will fit nice on the other side of the arm nested in the large coil spring and do a much better job. An Air Pig will just sit there loaded with 100 PSI. So that will be 200lbs of applied force on the arms during the weightless phase. They will lock the arms during the 90 degree/upright phase solving the number one fail of the theory. And then during the recoil phase they act as Air Brakes as they recompress the air into the Air Pig. No vales or wires, simply passive. How did I miss this? So obvious!So simple!! And then it became Freaky Deaky when I realize it was already in the 3-wheel illustration found on the home page. All I had to do is put air pressure into the shock.
First Crash Analysis - Second Build.
f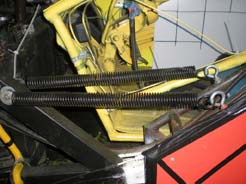 The push bumper failed on the first crash due to the shape of the wall. These helper springs will stand in until the push bumper is redesigned. I just want the impacting car to expend energy while rotating the cab.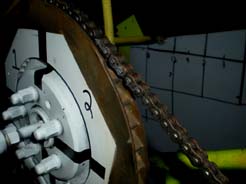 The belt failed on the first crash. This chain ought to do it!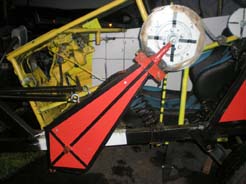 No, No they are not for decoration, although, it does make it look cooler. Had the time to put in some data capture techniques. This really paid off.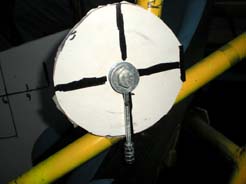 The PENDULUM Sensor - Heartbreak that the High Speed Camera was not turned on to capture this. If this performs as predicted on the next test, it will be absolute evidence for proof of concept. It's all about the Data.
The engineers and scientist will hate me and then then going to love me!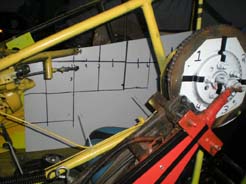 We also installed a Brake line-lock with an inertia switch for the rotor brake. This failed for amateurish reason. We will get it right next time